Connecting people with careers and jobs since 1987
For over 24 years, Chilliwack Employment Services (CES) operating under Win Resources Ltd, has d
elivered client focused employment services in the Fraser Valley. Over the years in Chilliwack alone we have had the pleasure of assisting tens of thousands of residents secure new employment options by providing the relevant, accurate information in a respectful and caring manner to assist them in transitioning to new employment opportunities and accessing employment programs and educational opportunities.
In the coming weeks Win Resources Inc. will be shifting it's focus as we prepare to assist with the delivery of the New Employment Program of BC and the operation of WorkBC Employment Service Centre locations in other communities in British Columbia.
This is a very exciting time for all involved at Win Resources Inc.
If you have questions or concerns please feel free to contact us through Arnice Asquin at:

Our goal is to make the transition for clients to the New Employment Program for BC as smooth and seamless as possible to ensure everyone in need of job search assistance has the appropriate tools and skills to be successful.
Thank you,
---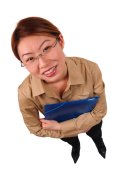 Further Important Information:


The new WorkBC Employment Services Centres will integrate all services currently offered through a single door and make it easier to help people find work and provide stability for their families. No unemployed British Columbian will be left behind because the new service providers must ensure that everyone has access to the same services, regardless of where they live in the province.
All service providers will determine the best way to ensure effective service delivery to specialized populations and smaller communities. As a result, specialized populations – including immigrants, youth, Aboriginal people, Francophones, persons with disabilities, survivors of violence, persons with multiple barriers and people living in rural and remote areas – will receive the full suite of quality services through the new integrated centres regardless of where they live.
Each employment centre will be able to make use of various service channels to better serve their clients. There will be 85 storefront locations and another 114 satellite offices. Many locations will also use mobile services and outreach for specialized populations or those living in remote areas. The ministry will set up an expert advisory panel to monitor how the new model works for British Columbians, and a panel of specialized experts to examine how the model is working for clients with specialized needs, such as those with disabilities or clients with multiple barriers to employment.
The Province will invest $341.2 million in employment services for 2011-12. The new employment centres support the government's Families First commitment and BC Jobs Plan, which will strengthen the economy, creating and protecting jobs for British Columbians.
For information about the new service providers for the WorkBC Employment Services Centres visit www.labourmarketservices.gov.bc.ca/community_organizations/btp/successful_proponents.html and for more information on ministry services for unemployed British Columbians visit http://www.labourmarketservices.gov.bc.ca/
More information on WorkBC is available at www.WorkBC.ca
BC Jobs Plan information can be found at
www.bcjobsplan.ca/
Contact:
David Haslam
Government Communications and Public Engagement
Ministry of Social Development
250 356-1670
Connect with the Province of B.C. at
www.gov.bc.ca/connect
---
Got a question about your job search?

---
---